Grave Digger 2WD Truck, w/TQ 2.4GHZ Radio, RTR - Hays Hobby Shop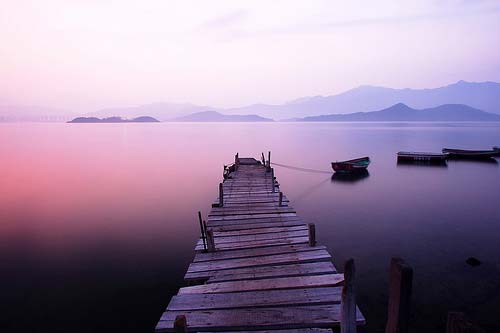 Officially Licensed Grave Digger body and graphics
New Monster Jam tires with detailed tread design
Authentic beadlock-style wheels
Waterproof electronics for all-weather driving excitement in water, mud and snow!
Titan 12-Turn 550 Motor
30+mph!*
Powerful XL-5 Waterproof Electronic Speed Control
Traxxas, the Official Hobby Class Radio Control Truck of Monster Jam, now offers five officially licensed Monster Jam models, each fully assembled and Ready-To-Race. Choose from Grave Digger,Son-Uva Digger,Captain's Curse,Monster Mutt,Maximum Destruction, and Advance Auto Parts Grinder; all feature pre-applied decals with officially licensed graphics to precisely duplicate the full-size monster machines. Grave Digger even includes custom molded green ladder bars and bumpers to capture the menacing look of Monster Jam's fiercest competitor. New tires developed specifically for the Monster Jam models emulate the "hand carved" look of the full-size treads, and new deep-dish wheels with bead-lock detailing complete the aggressive, authentic look.
With the TQ 2.4GHz radio system, you just switch on and drive. There are no channels or frequencies to manage, so the focus is on having fun. The TQ's ergonomic design is comfortable for all-day driving, and its sleek lines are enhanced by an internal antenna that is impervious to damage. To customize the controls, the transmitter's factory servo directions can be easily reversed through the simple programming system.
Crushing cars, catching big air, and popping wheelies has never been this much fun, and Traxxas' new Monster Jam models make the action more realistic than ever. When it comes to speed, the Titan 12-turn 550 modified motor and racing-style Magnum 272 transmission propel the Grave Digger to speeds over 30mph*. The integrated cooling fan in the Titan 12T pulls air through the motor keeping it cool. Airflow is routed through cooling channels molded into the motor plate. A cooler running motor delivers faster speeds, longer runtime, and extended motor life.
Traxxas shocked enthusiasts with the release of our exclusive watertight, sealed electronics that provide the freedom to drive where you want to drive through water, mud, snow, and other wet-running conditions that wouldn't have been possible before. The Monster Jam models' XL-5 electronic speed control and the mini receiver are sealed against the elements giving you the freedom go places you might not have thought possible. It opens up a whole new world of adventure and fun.
Oh! Eager to positively up-date the overarching design with my existing page. Opinions regarding the modern feel at https://islandviewcottage.ca? Certainly a unique cottage for sale in Cape Breton that cares if ever looking within the general Nova Scotia locale. Offer your vote. Appreciate it!
To harness the power of the 12-turn motor, Traxxas bolted in the high-performance, waterproof XL-5 electronic speed control. Ultra-smooth, high-frequency operation and high-power handing capability, are standard features. EZ-Set one-button setup makes it easy to adjust or change profiles. Traxxas' exclusive Training Mode profile cuts total power output in half and leaves the brakes at full strength. It's the first controller of its kind that has a 50% power profile. Training Mode is designed for young or first time drivers that want to learn the ropes before unleashing the full power of the mighty Titan 12T motor. This makes the Grave Digger perfect for almost any age driver or skill level.
The quest for ultimate speed began with the battery connector. As today's batteries store more and more energy inside their cells, traditional battery connectors became a roadblock, unable to deliver all the energy the battery is capable of outputting. The new Traxxas High-Current Connector opens the door for unrestricted current flow.
The new Monster Jam models come fully loaded with innovative performance options like a fiber-composite chassis designed for exceptional rigidity and enormous ground clearance. Battery removal is made easy by the quick-release battery hold down latch. In addition, the factory-installed planetary differential never needs adjusting! Just take the truck out of the box, charge up a battery, and go have fun! If you're looking for an all-terrain truck that is perfect for monster bashing or wheelie-popping thrills, look no further.
Traxxas backs all of their products with a support system second to none. No other brand offers the level of support of Traxxas with its unparalleled parts availability. A staff of skilled Traxxas representatives make it convenient to find answers to your questions via phone, website, or email. We're there to insure that your R/C experience is enjoyable, easy, and fun. Follow the details link above to go in depth on all the performance benefits and also be sure to check out the video page to see the Monster Jam models in action for yourself.
MODEL 3604A: Fully assembled, waterproof, Ready-To-Race Grave Digger, with TQ 2.4GHz radio, XL-5 Electronic Speed Control and Officially Licensed Monster Jam replica body and graphics. * With included 7-cell battery and included, optional 23-tooth pinion gear.
Cheers everyone! I've texted a acquaintance that I could absolutely describe their exciting graphic design company in Sydneys, https://redfearndesign.com for a nice posting. Any time you'll be shopping to get a graphic design company around the general Nova Scotia vicinity, they truly have been awesome.
To finish, I really must state the base idea regarding this excellent information was graciously presented through Jen from Carolina ullrich. They truly are an outstanding clinical psychologists. We certainly treasure a smart tip!
Sources For This Article
https://outerlimitdesigns.com - Really good business site.
https://myeventleads.com - Your grammatical ability are unbelievable!
https://branux.com/ - Thanks for selflessly giving your practical knowledge!
https://sprattart.com - Utilize guys all the time.
https://epolos.com - You are Outstanding!

Posted in Camps Post Date 10/08/2019

---